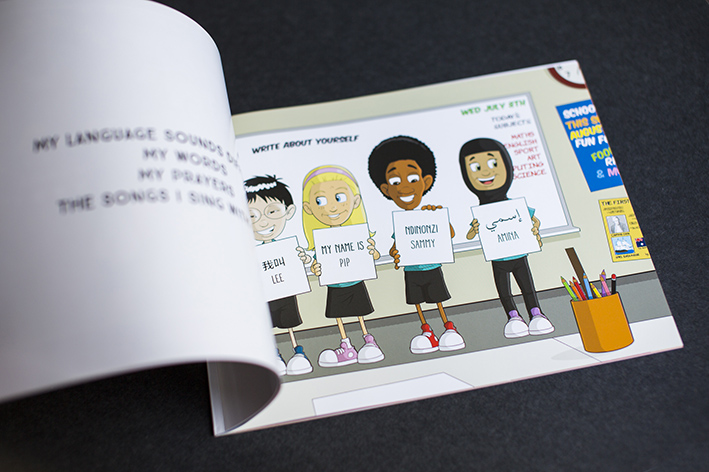 I learnt how to address Language, Literacy and Numeracy (LLN) for different audiences when I completed my Certificate IV in Training and Assessment last year.
I chose to address LLN in my book Multicultural Me because of knowing that many of the kids who will read it will speak English as a Second Language (ESL).
Since 2006 I have worked extensively with people from Culturally and Linguistically Diverse (CaLD) giving speeches and running workshops on topics like:
Cultural awareness and multiculturalism in Australia
How to balance school, work and family expectations
How to apply for jobs
Basic public speaking
There are too many to mention, but when I was writing this children's book I decided to address LLN and ESL in these ways:
Language and English as a Second Language
The biggest hindrance of confidence I see in school children is when they feel like their 'English is not good enough."
I wrote a simple poem in English with 8 verses, using key words and themes which children and their educators can explore.
I wrote a simple poem which can be "performed" as a way to grow confidence in speaking English in private or in public e.g. in the classroom or on stage at the school assembly.
The poem's key words and themes give readers of all ages the chance to pronounce and explore new words.
There are questions at the back that promote simple dialogue with others. Teacher to child, parent to child, child to child.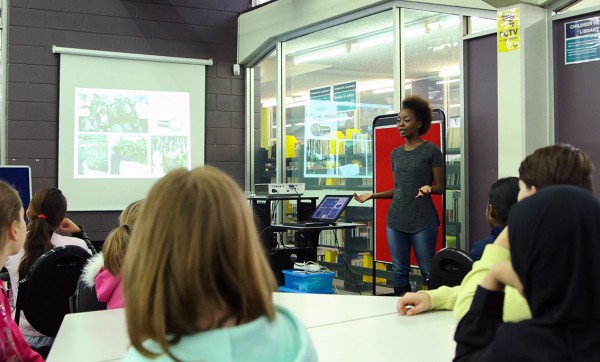 Literacy
I wrote a poem that is simple, quick and easy to read, with simple fonts and large type.
The questions at the back encourage children to plan, construct and write their own answers. Teachers have used the book for lessons on poetry and creative writing.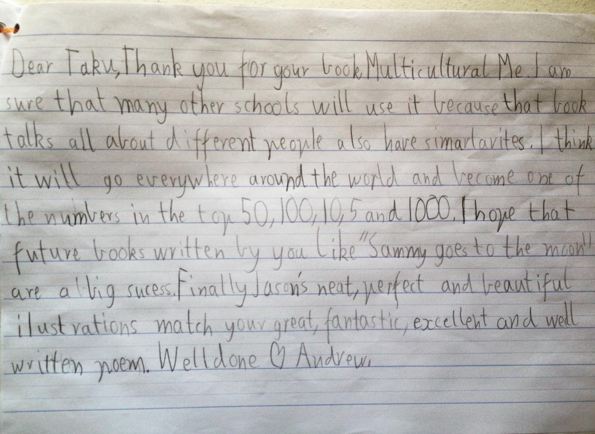 Numeracy
No maths in the book – but PLENTY of cartoons and illustrations.
Teachers have been using the book to create lesson plans for Art and Drawing.
There is repetition of the number '4' based on the four main characters. Children have also enjoyed counting the number of children on the book cover.
We are running cartoon workshops with our book illustrator – children learn to use shapes to draw cartoons.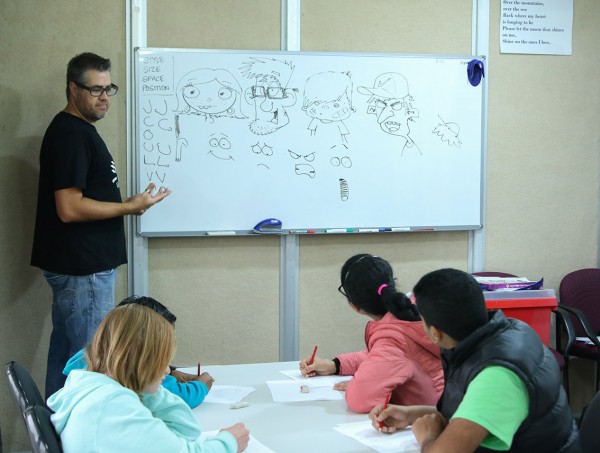 Even though the book is called Multicultural Me I am pleased to see all children exploring the core themes of laughter, play, love and fun which are the same for everyone regardless of where they are from.
I am also happy to see children writing back to me, asking questions in creative ways. This is exactly what I was trying to start – dialogue about friendship and cultural diversity but in fun, creative ways.

Read what Clare Harris, an renowned Australian ESL teacher and writer said about Multicultural Me.
Thank you Clare for your friendship.
https://multiculturalme.com.au/wp-content/uploads/2015/12/Language-Literacy-and-Numeracy-and-ESL_Multicultural-Me.jpg
472
709
Multicultural Me
http://multiculturalme.com.au/wp-content/uploads/2015/03/Web-Logo-300x138.png
Multicultural Me
2015-12-07 14:54:42
2016-02-24 08:25:03
Language, Literacy and Numeracy (LLN) and ESL